Special Offer for Uber and Lyft Drivers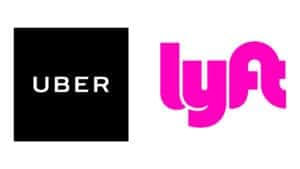 At Hillside Honda, we understand that a well-maintained vehicle is essential for our Honda Uber and Lyft drivers.
With driving a lot of miles comes extra wear and tear on your vehicle. At Hillside Honda, your premier Honda
Dealership, we offer top-notch service for your vehicle. We have a team of qualified Honda service technicians
standing by to help you with any of your service related needs. Located in Queens, NY and serving the Brooklyn,
Long Island and Manhattan area, our Honda service center performs everything from oil changes, tire rotations,
brake pads to transmission problems and more!
As Uber and/or Lyft drivers, it's very important to keep up with the maintenance needs of your Honda. We would
like to offer an Exclusive Special Offer to our Uber and Lyft Drivers of 15% off any

 service maintenance and/or
repairs  – LABOR ONLY.
Click Here to Schedule your next Honda Service Maintenance and/or Repair Appointment at Hillside Honda located at 139-07 Hillside Ave.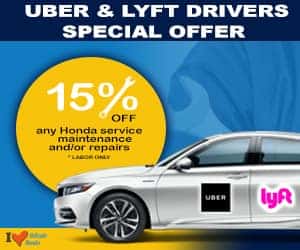 **Labor Only**