Honda Fit Tops Consumer Reports' Value List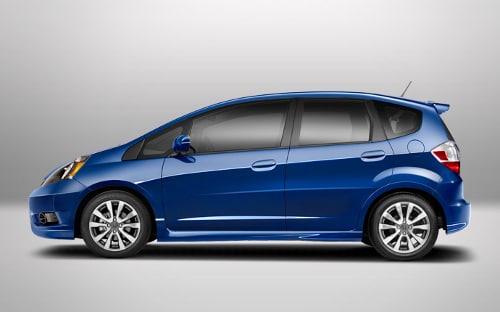 Honda has always been known as a quality car manufacturer and now they can add another accolade to their collection. Consumer Reports lists the Honda Fit at the top of their Value List. While this comes as no surprise to Hillside Honda, many car buyers do not know that the Honda Fit is a great car for any type of person. Its sporty enough to satisfy the active lifestyle and efficient enough to impress the environmentalist.
It must be noted that Consumer Reports looked at 200 cars before determining its Value list. The process for evaluating the cars was rigorous. The 200 cars were split into 11 different segments and then tested with their peer groups for reliability and five year ownership costs (including depreciation). Among all the cars, the Honda Fit ranked the highest.
We know Honda is proud of building reliable cars and here at Hillside Honda we are proud of getting our customers the best value for their dollar.
If you're interested in owning a great car that doesn't break the bank, come down to Hillside Honda on 139-07 Hillside Ave in Jamaica, NY 11435 today.