The 2013 Honda Crosstour available at Hillside Honda serving Queens, Brooklyn, Bronx, NYC, Staten Island and greater Long Island with significant style updates for 2013. Better fuel efficiency, more power, and tweaked styling define the 2013 Honda Crosstour. The grille has been modified to fit in line of the 2013 Honda Accord as well as the the updated headlights. There are five different trim levels ranging from - 2WD EX to 2WD EX V-6, 2WD EX-L to 2WD EX-L V-6, and the 4WD EX-L V6.
Features
The 2013 Crosstour features include a new 8-inch information screen for the dashboard, reversing camera, and paddle shifters for V-6 models, Bluetooth hands-free connectivity and a USB port, keyless entry and push-button start, Pandora Internet radio, and an SMS text-to-speech system (WOW). Along with a V-6 engine and all-wheel drive, the 2013 Honda Crosstour will present buyers upgrades similar to those for the 2012 model - leather, premium sound, dual-zone automatic climate control, navigation system, and more. The Crosstour also comes equipped with new safety features including blind-spot, lane-departure, and collision-warning technologies.
Safety
With six standard airbags, traction and stability control, 4-wheel-disc anti-lock brakes with electronic brake-force distribution and brake assist, and Honda's Advanced Compatibility Engineering (ACE) body construction, the 2013 Crosstour will be equipped with a standard reversing camera and wide-angle driver's mirror to help better assist the driver in seeing in the left-side blind spot. The Advanced Compatibility Engineering™ (ACE™) body structure is a Honda-exclusive body design that utilizes a network of connected structural elements to distribute frontal crash energy more evenly throughout the front of the vehicle. This helps reduce the force transferred to the cabin and evenly disperse the forces transferred to other vehicles involved. All Crosstour models feature 4-wheel disc brakes with anti-lock brakes (ABS). ABS pulses the brakes to help prevent wheel lockup and help the driver retain steering control during hard braking. The system also features Brake Assist, which helps the vehicle come to a stop sooner during emergency braking, and Electronic Brake Distribution (EBD), which distributes brake force among the four wheels based on how much load each wheel is bearing. A small camera mounted at the top of the front windshield can detect the presence of vehicles in front of you. When the FCW system (EX-L models) calculates that you are at risk of a collision, it immediately activates audio signals and instrument-panel alerts [2]. Lane Watch is a new blind spot monitoring system, and buyers can chose to have a lane-departure warning system and a Forward Collision Warning system if they like
Performance & Environment
Engine upgrades for 2013 improve both power and fuel-efficiency! The Crosstour EX and EX-L models feature a powerful 192-hp 4-cylinder engine. The DOHC i-VTEC® system enhances the effect of VTEC® on Crosstour's 4-cylinder engine by adding Variable Timing Control™, or VTC™. The Crosstour's i-VTEC® V-6 system is designed to deliver outstanding performance at any engine speed. And with Variable Cylinder Management™ (VCM®), you get thrilling acceleration with maximum fuel efficiency [1]. Now you can kick things into a sixth gear in the Crosstour. On V-6 models, the 6-speed automatic transmission uses the engine's broad torque curve for brisk acceleration, optimal fuel economy [1] and smooth shifting. The Crosstour's V-6 engine features the latest generation of Variable Cylinder Management™ (VCM®) technology. This system can activate and deactivate the engine's cylinders as needed to meet the demands of both acceleration and fuel economy[1]. When maximum torque is required, all six cylinders are firing. During steady cruising speeds, VCM allows Crosstour to run on just three cylinders.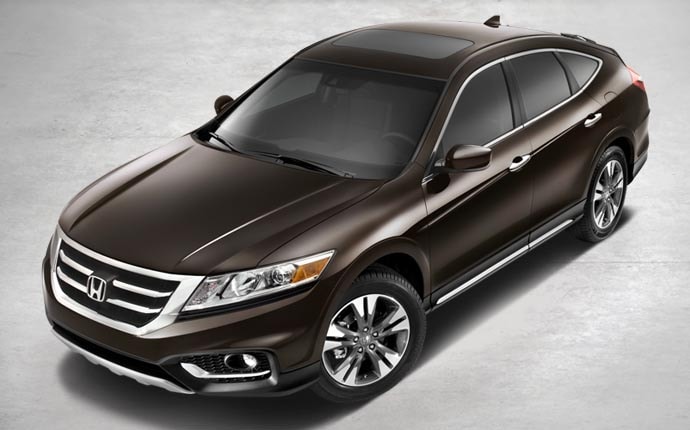 2013 Honda Crosstour Front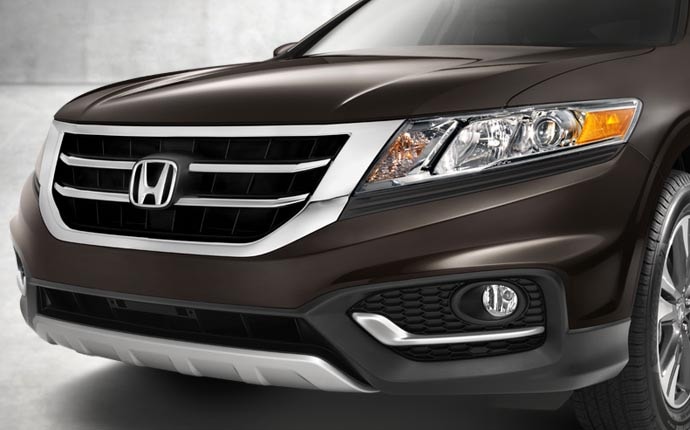 2013 Honda Crosstour Grille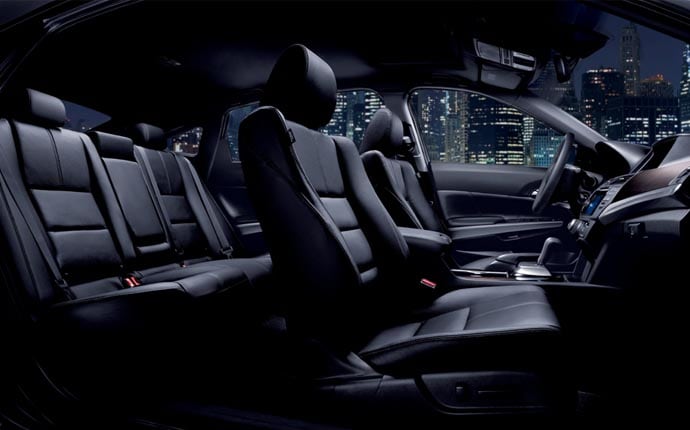 2013 Honda Crosstour Interior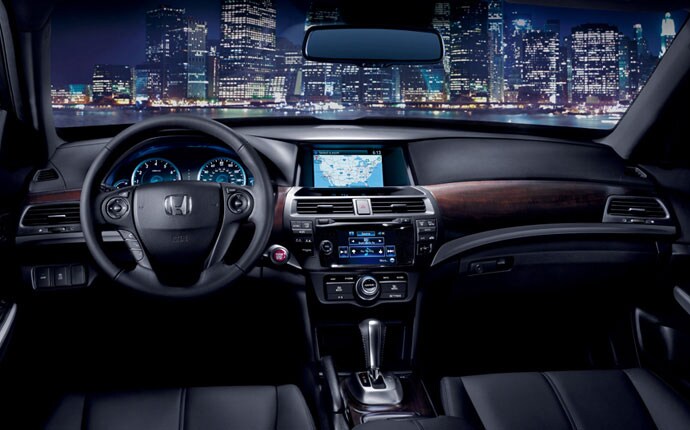 2013 Honda Crosstour Interior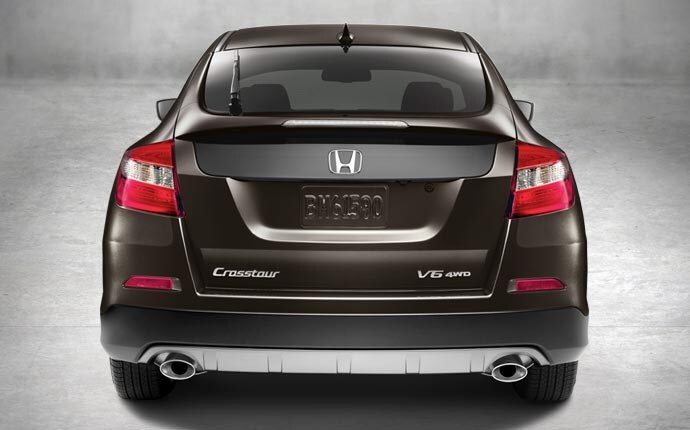 2013 Honda Crosstour Rear
[1] 20 city/30 highway/23 combined mpg rating for 2WD V-6 models. 19 city/28 highway/22 combined mpg rating for 4WD V-6 models. Based on 2013 EPA mileage ratings. Use for comparison purposes only. Your actual mileage will vary depending on how you drive and maintain your vehicle.
[2] FCW cannot detect all objects ahead and may not detect a given object; accuracy will vary based on weather, speed and other factors. System operation affected by extreme interior heat. FCW does not include a braking function. Driver remains responsible for safely operating vehicle and avoiding collisions.